We just completed a project in a Chapel Hill front yard where we created a stone walkway and added columns to a garden wall. Before, the entrance was a standard sidewalk leading both to the home and an enclosed garden. The garden was surrounded by a brick wall with a large white gate serving as the garden's entrance. The original design had a functional blue print, however, it lacked character and elegance. This client wanted a customized style with more polish than the previous one.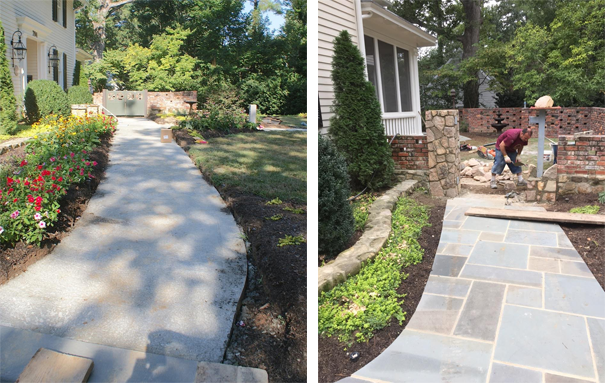 First, we took out the old sidewalk and replaced it with a blue stone pattern. Next, we created two stone columns at the entrance of the garden and finished it off with a wrought iron gate. The finished stone walkway and columns together with the wrought iron gate create a customized look of elegance.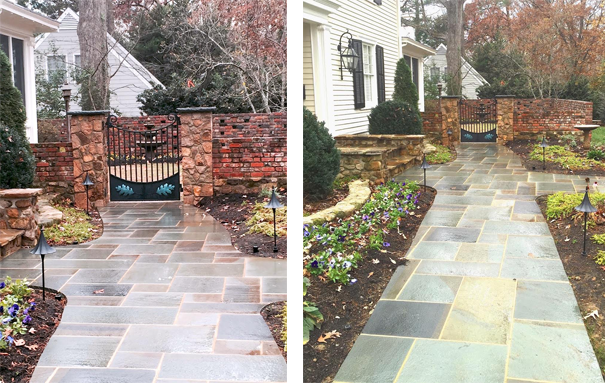 Contact us to discuss your Chapel Hill stone walkway, columns or any other landscaping project. For more ideas and similar projects, view our Patios and Hardscaping Portfolio.