Natural Designs just finished one of their first Raleigh pool installations. We are excited to be venturing into the business of designing and building pools.  Given that we have done an increasing amount of water features and hardscape installations in Raleigh, expanding our patios to be able to include pools naturally became our next step.
We designed and installed this particular pool and patio using travertine stone. We also created a wall and staircase with natural stone.  The stone from the patio, wall and stairs merge beautifully with the surrounding trees to create an organic and serene backyard escape. The thoughtfully placed lights not only provide safety allowing people to use the backyard at night, but they also add to the tranquil feel of the space. This family is now ready to enjoy their backyard both day and night all year long.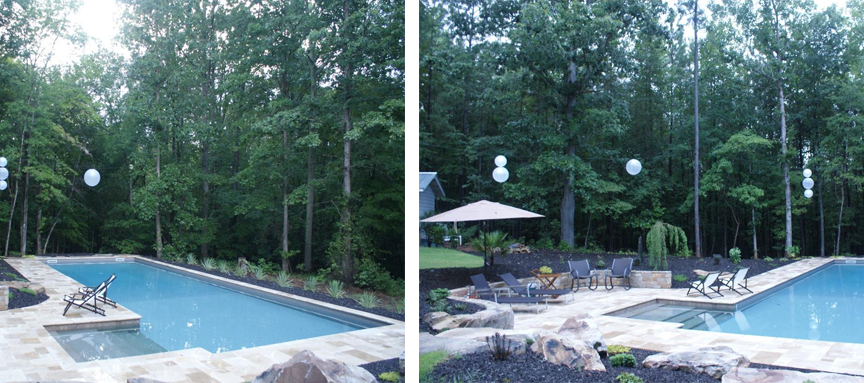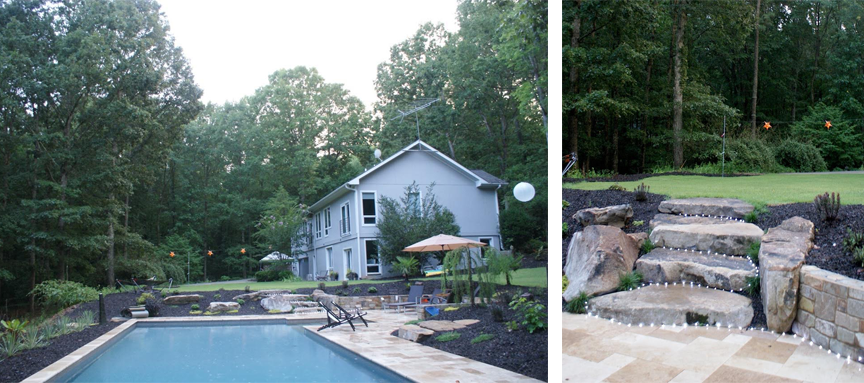 If you would like to create a retreat in your backyard, contact us today for a free estimate.