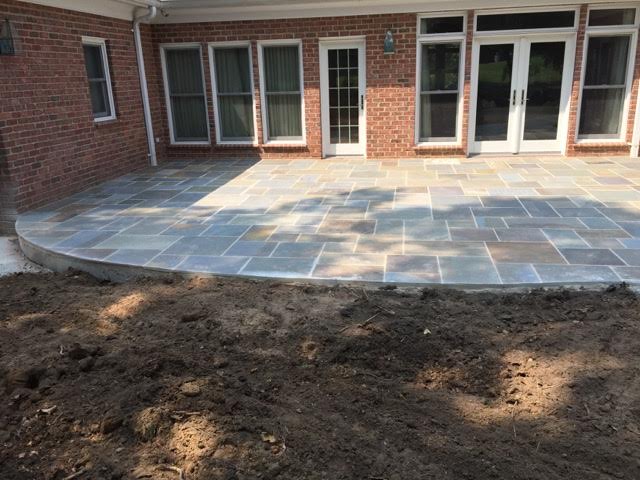 Our latest project involved removing an existing brick patio in Raleigh that had become dated and no longer in very good shape. During removal of the old patio, we discovered that the drainage had been poorly installed and there were some damaged pipes. The poor drainage and damaged pipes caused water to enter the crawl space so fixing these issues was a core part of the project.
Regarding the design and installation of the new patio, the homeowner wanted an updated look with a more classic and elegant design. After discussing the options, project and design characteristics they were looking for, we recommended and decided on a cut bluestone using a "french" pattern. As you can see from the pictures, the updated design matched the design of the home much better and created an outdoor living space the home owner could enjoy and entertain guests.
If you'd like to discuss replacing a worn out or out of date patio, please contact us online or call (919) 522-3886. We welcome the opportunity to discuss how Natural Designs can improve your home.